Beach Play Date and Surfing Adventure at Jaco Beach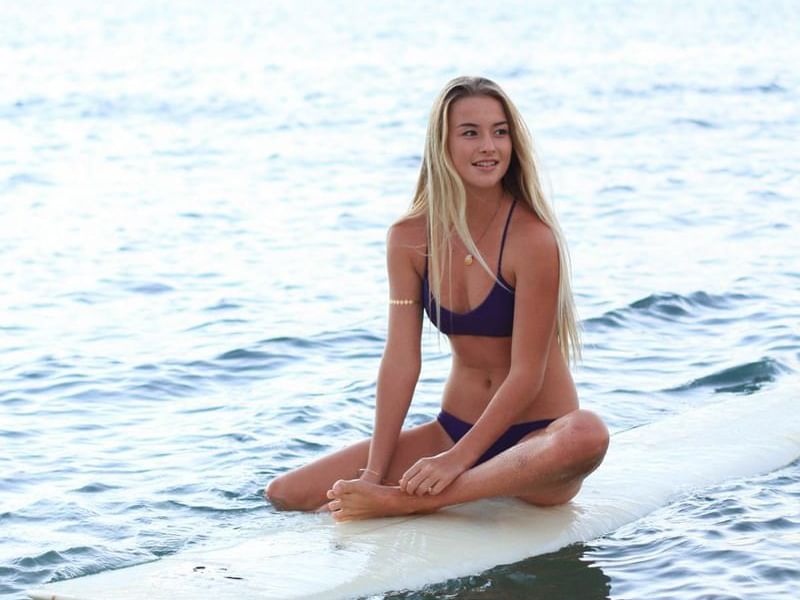 Who doesn't love a day at the beach?
Jacó Beach is a world-class surf destination and is one of the first beaches of the Central Pacific of Costa Rica to be awarded for its sustainable development and tourism practices. Our tour concierge will leave the hotel at 9:30am for a short drive through Orotina where he will stop on the side of the road to quench your thirst with fresh Coconut Water from a local stand. The first stop is the famous "Bridge of the Crocodiles" in the Tárcoles River, where we'll get out and see some of these large reptiles.
Then we head directly to Jacó for some beach time, relaxation or a surf lesson (the surf lesson is not included on the tour and need to be booked in advanced), after this we will head to Playa Hermosa beach where we will stop for lunch at Bowie's Fresh Seafood Restaurant which sits right on the beautiful sand. After lunch we will go back to Jaco where you may walk around the local artist community and do some souvenir shopping or maybe sip a drink and watch the sunset. You will return to The Retreat at 7pm.
​
Duration: all-day
1ST PERSON $315 USD
EACH ADDITIONAL $200 USD