Host your Retreat
Customized Community-Building Group Wellness Retreats
The Retreat welcomes groups and full retreat buyouts for a completely customizable experience, combining our wellness philosophy with your retreat needs. THE RETREAT´s gorgeous facilities host a wide variety of interests, from emotional workshops, yoga, Pilates, health, detox, fitness in general, adventure, cooking, educational, arts, spiritual practices and more.
Capacity Chart
BELLAVIDA YOGA WITH KRISTINA
Awaken Your Wild Woman
Host your own Retreat
World-class, nature-inspired, holistic healing oasis overlooking the majestic Mountains of Nicoya Peninsula with distant views of the Pacific Ocean above the seasonal clouds.
It is perched atop a healing crystal mountain in Atenas, the perfect complement to your retreat.
Group Retreat Features
Group Size: A minimum of 5 nights and 10 guests plus the leader's room is required to access group rates, and unless all rooms are bought out for the group, the remaining rooms will be considered available to be sold to individuals. With group rates the other hotel services remain open to external guests: Spa, restaurant, yoga studio, and day passes, etc.
The Experience
Accommodation simply and elegantly designed to calm the mind and relax the senses.
Nightly turn down and daily housekeeping.
Use of all our facilities and our yoga props.
Farm to Fork Dining Experience (3 daily meals). Anti-inflammatory menu gluten-free, no refined sugar or grains and no dairy.
Extra activities such as tours, ceremonies, wellness classes, spa treatments and more can be add to the quote for an additional value.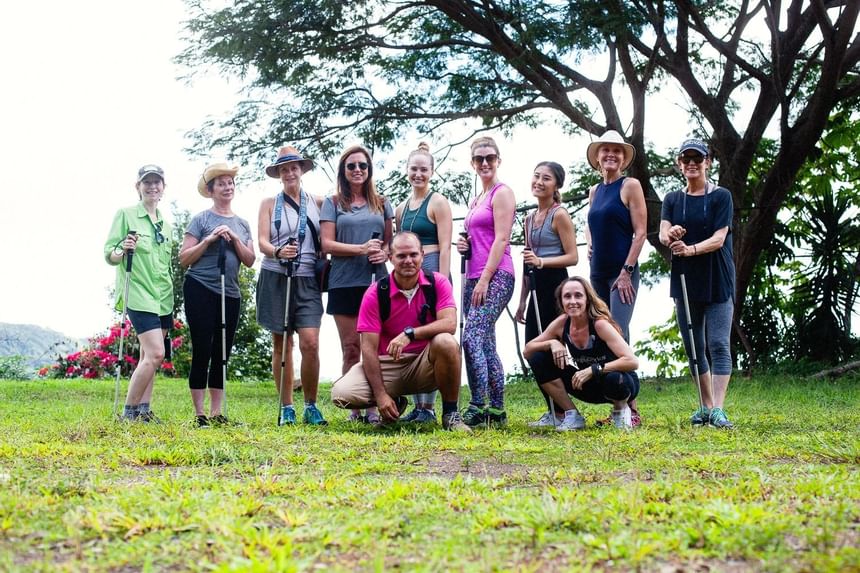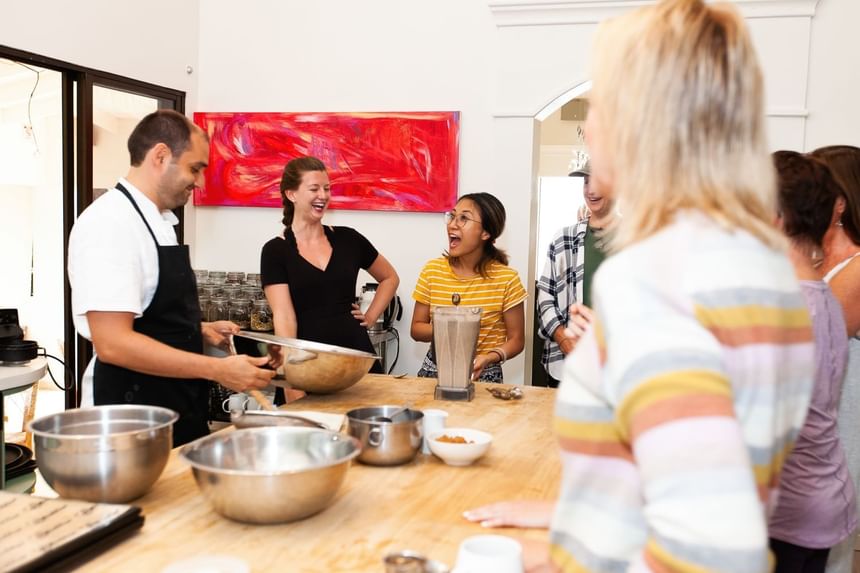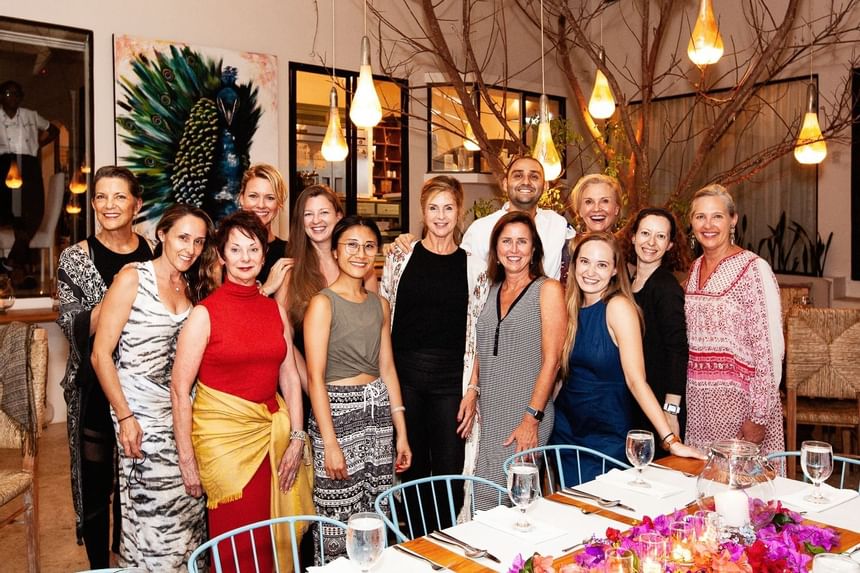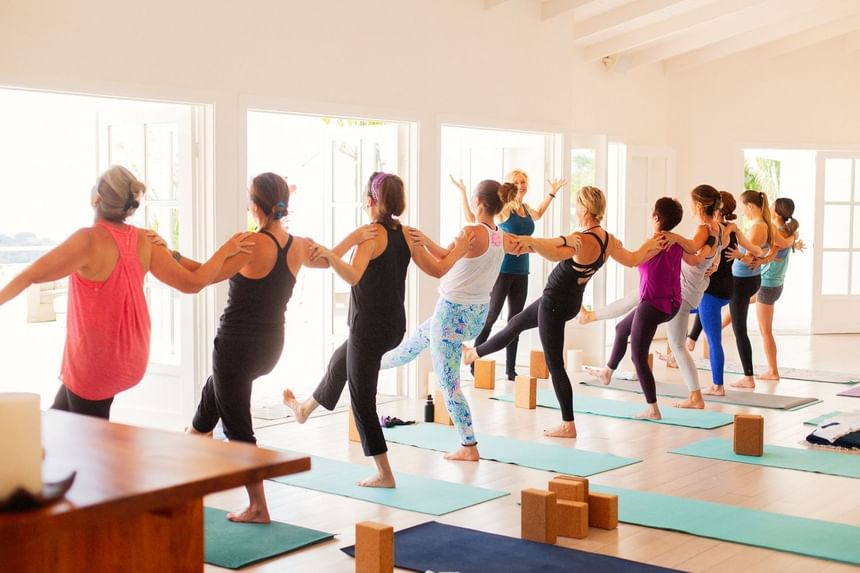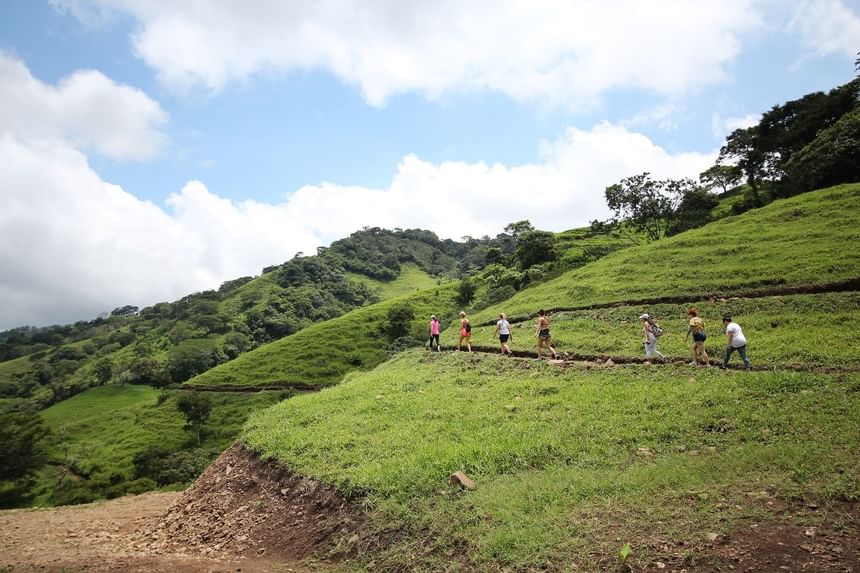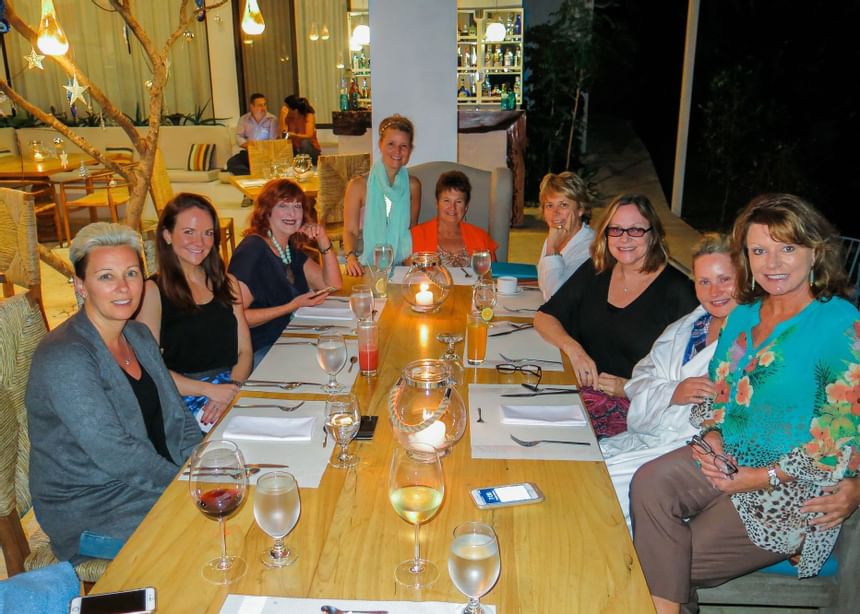 Accommodation
Eighteen rooms designed to calm the mind and relax the senses
There are no phones or televisions in the rooms so as not to disturb the peaceful, natural surroundings and sounds of the birds.
The ideal group size is 18 people in single occupancy, 36 with double occupancy or 39 people in case that some participants sleeps in triple occupancy.
Room distribution:
11 rooms in single occupancy or double occupancy sharing bed (1 king-sized bed).
4 rooms in double occupancy (2 twin sized beds or 1 king bed).
3 rooms in triple occupancy (2 queen beds and a sofa bed).
Need some guidance?
Generally, groups are curated by the leader and have a specific schedule. However, for group leaders that don't have a specific theme, we can provide suggestions and a quote for all-inclusive group packages including yoga instructors, wellness classes, excursions, hiking, fitness classes, more in-depth trainings, airport transfers, spa packages, and alcoholic beverages.
See what other Retreat leaders are saying

"I have hosted three incredible writing retreats at The Retreat over the last few years and I am gearing up for another one in January 2024. There is no other place in all of Costa Rica that is better suited for my writing retreats - with their impeccable front desk service, the exquisite rooms with views that are breathtaking to food that nourishes the mind, body and soul. Yet, don't be fooled - the real secret behind The Retreat's success is the staff. From the minute we enter the lobby, the Costa Rican staff makes every second there blissful. My writing groups have threatened to steal away the chef(s) because their cooking and care is beyond comparison. The farm-to-table meals and environmentally committed philosophy along with the spa services make the space perfect to unwind and focus inward with gratitude. Every single staff member at The Retreat is genuinely invested in our well-being and that is why I keep returning with groups of 8-15 global writers every January.

The venue is superb but it's the people that make The Retreat a real slice of heaven! I am so grateful to have found this space in Costa Rica to run my writing retreats and I look forward to a long-lasting relationship with many more writing retreats in the future!"

Best,
See what other Retreat leaders are saying

Hosting our immersion at The Retreat was an experience that fostered deep connection and transformation for each person who joined us. The energy of the land, gorgeous accommodations, kind and loving staff were just a few of the elements that made for an experience of a lifetime. Our work of spiritual healing, meditation, energy medicine and transpersonal psychology needs a potent sacred container and The Retreat's environment is truly perfect to hold the depth and breadth of work we share through our organization, The EAST Institute. The organic, plant-based, culinary creations nourished our attendees on every level as they continued to journey back home to their authentic selves. Many of our students shared that this was the most transformative experience of their life and we feel that it was the co-creation of our healing work and the energy of this unique and magical property that made this kind of alchemy possible.