Sophie Rand's Biography 
December 30, 2023 - January 20, 2024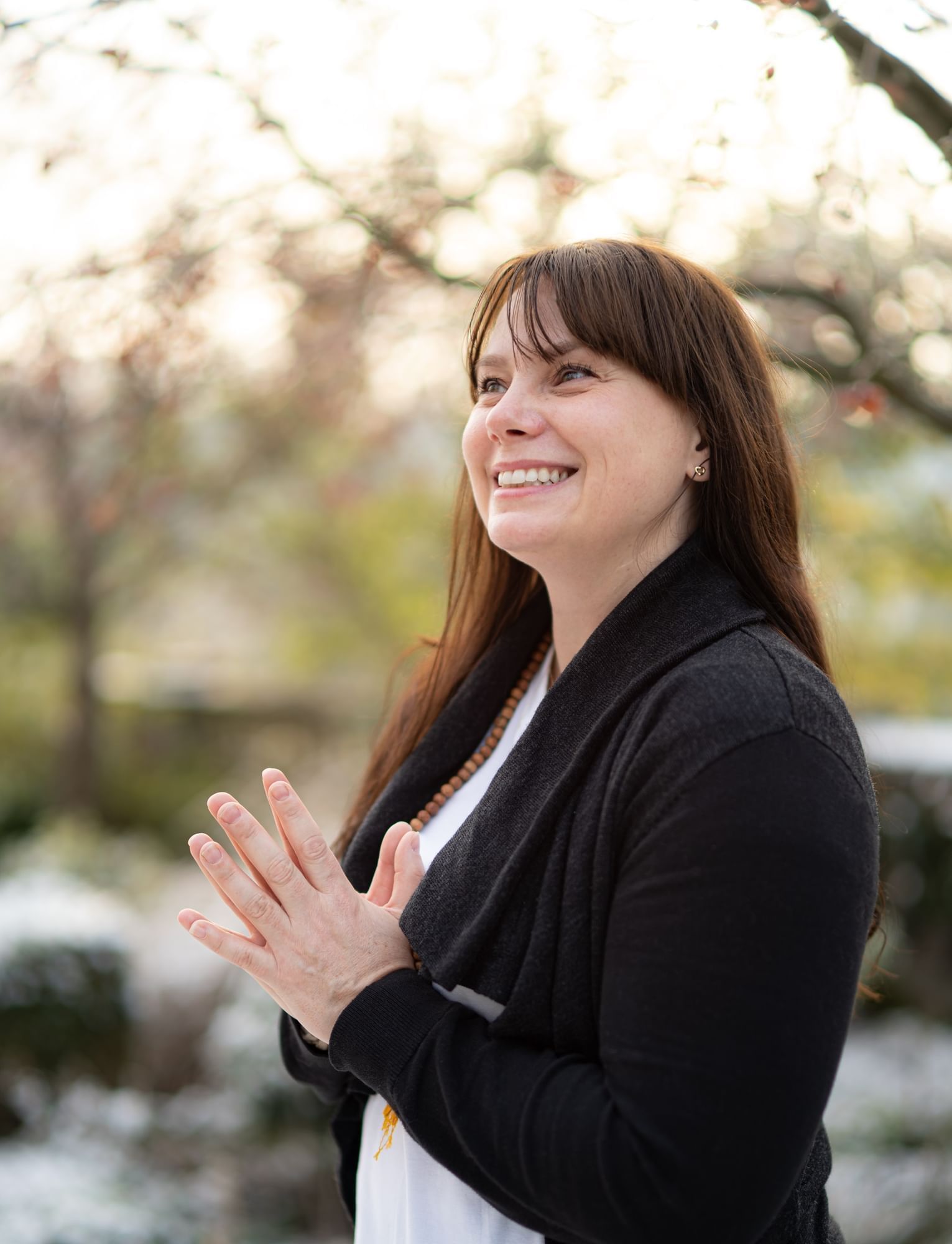 Sophie is a Yoga, Pilates Teacher and Astrology Consultant based in London & Surrey Hills in the UK, her yoga journey started 20 years ago where she immediately fell in love with the practicum of Yoga and knew there was more to it than just a form of exercise and pretty shapes, but an embodied experiential experience, and the most important meeting with yourself.
She trained under modern teachers as well as traditional teachers and is an accredited teacher in Vinyasa "to place down in a special way", Hatha 'the yoga of force' Restorative "true rest" and Mindful Meditation "the art and science of Mindfulness" and holds a diploma with the BWYQ (British Wheel of Yoga Qualification) which encompasses the study of all 8 limbs of yoga including the study of the Indian classics.
Sophie's enthusiasm for Svadhyaya "self-study" took her down the path of Astrology in 2013, and has been practising western Astrology ever since, and most recently started studying Vedic Astrology Jyotisa "the light (Sun & Moon) Heavenly body".
Sophie's passion for knowledge on movement grew, so she took up Pilates, and studied with Merrithew, where she trained in STOTT PILATES, specialising rehab and conditioning and is on her way to becoming an Instructor Trainer for them delivering Pilates Mat-work & Reformer courses to inspiring new teachers in Asia & UK.
Sophie doesn't fit the stereotype of a Yoga, Pilates Teacher, she believes Yoga, is for everyone ALL ages, sizes, genders, she trains ALL bodies, she trains bodies that are vulnerable, that are exceptional and everyone in between. She believes that by working on one's own MIND, BODY and SOUL can positively impact the community, she knows that change happens through small acts over time and teaches people to endure and always reach for better and to seek happiness in their lives through the Self.
What Sophie Says: I know nothing is linear but circular, we will regress and progress and if you didn't get it the first time round, you will have another chance to try again, and as consciousness changes, so the individual authenticity is brought out.
Private sessions with Sophie.
Foundational Yoga: Vinyasa Flow, Pranayama, completing the practice with Savasana.
Pilates: Matwork/Pilates Chair.
Guided: Rejuvenating and Relaxing practice. The meditation will help you stay grounded, present, and the restorative practice will help you to relax and trigger the body's natural ability to heal itself.
Astrology consultation: chart Interpretation of the client's natal chart, including an analysis of the major life themes, challenges and potentials revealed therein. *Prerequisite; Date, Time & Place of Birth.
**Private sessions has an additional value*