La Paz Waterfall Garden and Poas Volcano Adventure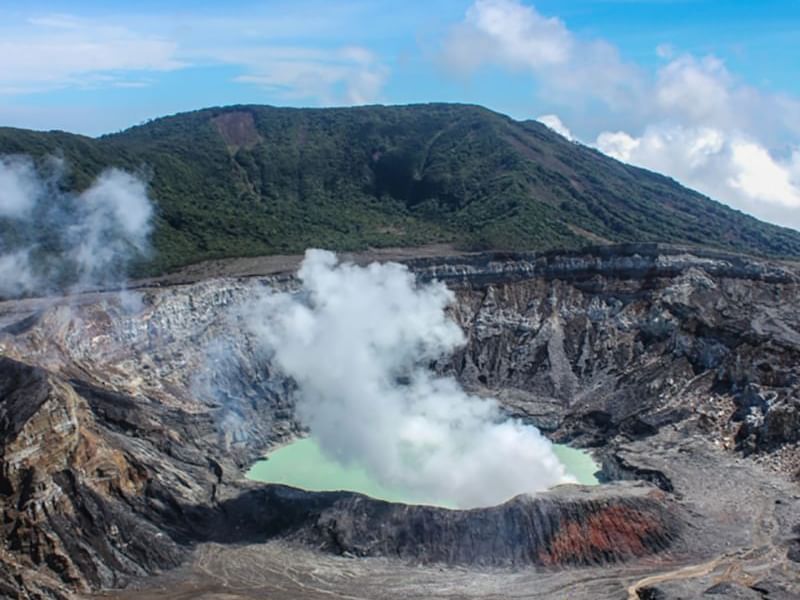 This is one that consistently gets rave reviews. La Paz is a favorite, for its beautiful butterfly gardens, amazing wildlife, and three of the most gorgeous waterfalls in Costa Rica. You will see Sloths, Monkeys, snakes, and Costa Rican frogs. We have designed our tour to make your visit to Poas and the Waterfall Gardens as relaxing and restful as possible, after breakfast at The Retreat the guests enjoy a 90 minute drive through Old town Palmeres and Grecia experiencing some Costa Rican culture and passing through some of the most beautiful agricultural lands of the country.
​We go directly to Poas to enjoy a short hike around the mouth of the volcano. Then to the waterfalls where our guests appreciate the professional setting that brings you so close to nature in its pure form. The gardens provide a lovely typical Costa Rican lunch buffet, (or we can pack a picnic lunch of the Retreats healthy cuisine).
Upon departure, our tour concierge will stop at a viewpoint of the central valley for a photo opportunity of the beautiful landscape and then a quick stop at a tropical fruit stand to explore more of the country's gems.
Departs at 9 am and arrives back at The Retreat by 5 pm to enjoy the beautiful sunset
Duration: Full day (8 hours)
1ST PERSON $355
EACH ADDITIONAL $150